Bose Abasan Prakalpa was the vision of Late Ganapati Bose, a renowned businessman and philanthropist. He was the first to introduce precast technology in this part of the nation. He lives-on in the hearts of the people of Midnapore for his kind heart and kinder deeds.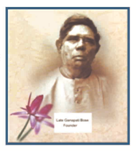 "It takes 20 years to build a reputation and 5 minutes to ruin it. If you think about that, you'll do things differently." – Warren Buffet, CEO Berkshire Hathaway.
We are constantly involved in the process of improving our existing product range as well as introducing new products to help serve our customer needs. We are our harshest critic and that helps to keep ourselves motivated and work towards the goal of ultimate client satisfaction. 
Our manufacturing unit is situated in Paschim Midnapore – West Bengal, spread over 2 acres featuring latest technology machineries and tools with high production capacity enabling us to churn out bulk quantity orders in a short time span while ensuring supreme quality. We have specific departments units for quality checking, R&D, marketing & sales and logistics headed by highly experienced personnel from each field to ensure a smooth all-round experience for our customers.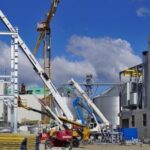 "Coming together is a beginning; keeping together is progress; working together is success." – Henry Ford Motor Company.
Bose Abasan Prakalpa is managed by a team of very experienced individuals coming from diverse backgrounds. We strive everyday as a team towards ensuring superior quality of our products. Our steady growth over the years is testament to that. 
Under the strong guidance and leadership of our directors we ensure that each and every employee of the company is working in synergy to achieve the same ultimate goal.
We have a specialised team of experienced quality controllers who keep a strong vigil over our entire production process from procurement of raw materials to delivery of finished products to our customers. Our high quality standards have helped us rise above our competition and acquire clients from all over the country.